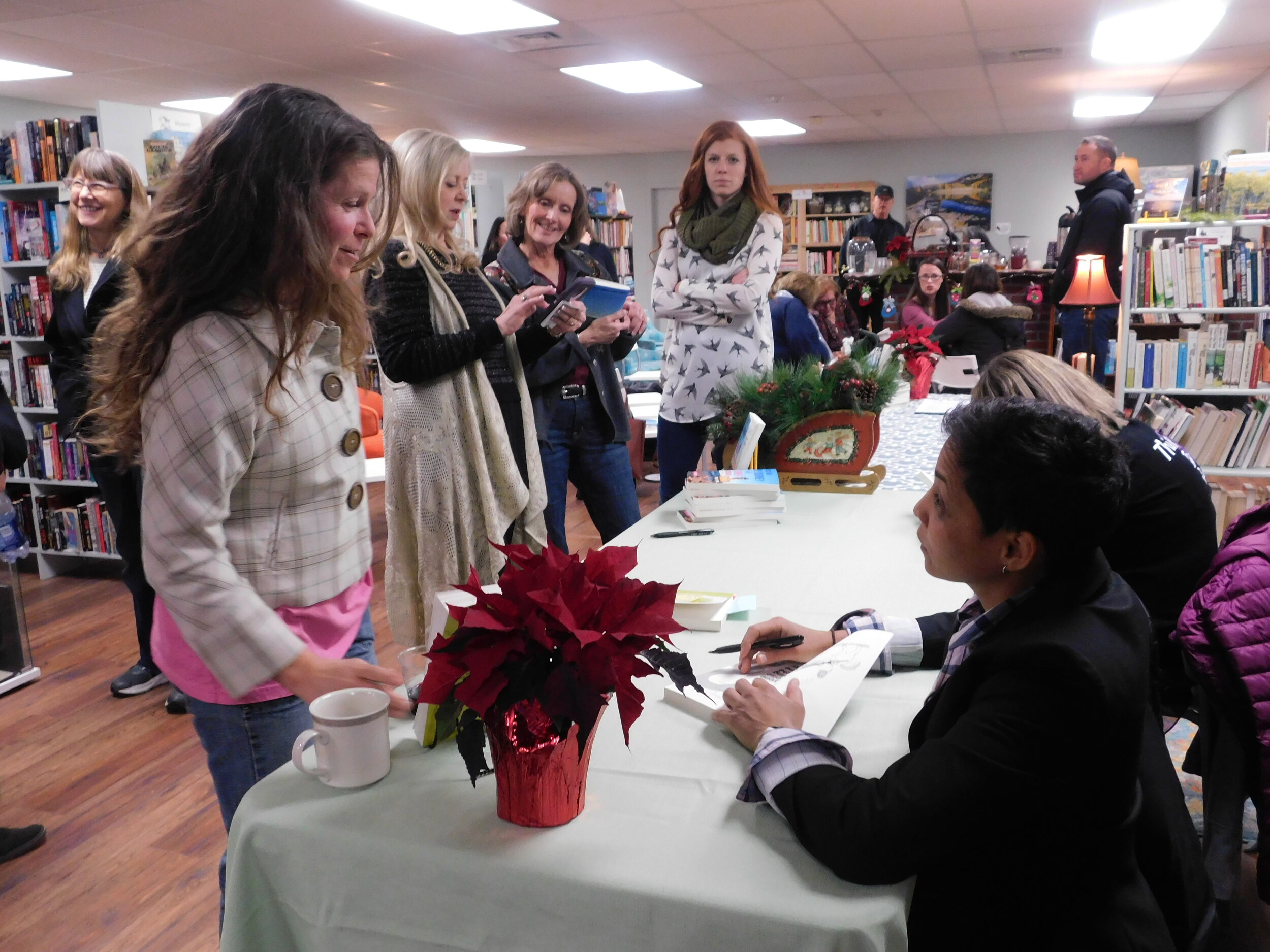 Along with being a bookstore and cafe, Page Turner Bookstore is an imaginative hub for the community to create and learn together. We envision an all-inclusive space for a variety of open discussions, creative enrichment and fun for the whole family. Below are some of the events we offer, whether you're looking for the perfect environment for your bookclub, or want help polishing that novel you've been writing. Our bookstore & coffee bar is also available for rent for a variety of events. Shoot us an email to inquire.
Stay Updated on Upcoming Events
Spoken word open mic
Share your story here in Conifer!
Every 2nd Saturday of the month, Page Turner and EP Archer are hosting a Spoken Word Open Mic Night! Our first date will be July 13th and will repeat monthly at 7:00 PM. Please come in by 6:55 PM to sign up, or email us at lisaspageturner@gmail.com before-hand to secure a 5 to 10-minute spot.
Share in any form your story might take, whether that's poetry, fiction, memoir, etc. We know that spoken word is a personal mode of self-expression and want you to be comfortable in knowing that Page Turner is a safe-space to share your truth. In that same vein, kids are welcome, but parents know that sensitive topics and language might come up in the reading.
Dare to step up to the mic!
Open Mic Featured Writers:
9/14 - Jerry Owens
writer workshops & other classes
If you are interested in teaching a workshop, or renting the space for your writing group/workshop or other event: shoot us an email at lisaspageturner@gmail.com

open mic & jam
Every last Sunday of the month, Page Turner and EP Archer are hosting an Open Mic & Jam! Express yourself & all that jazz!
We will provide:
PA
Instrument input
Amplifier
2 microphones
Keyboard
If you are able, please consider giving a $5 donation in gratitude for EP Archer to be able to help us at Page Turner to put this fabulous music event on!
Come in by 12:55 to sign up, or email us at lisaspageturner@gmail.com the day of the event. Feel free to reach out for more information as well!
Open Mic Featured Musicians:
9/29 - Amy Dolan Fletcher
10/27 - Melanie Fernandi
Page turner Writers series
You'll have the opportunity to listen to talented authors read from their work, along with getting your book signed at our Page Turner Writers Reading Series. Page Turner Bookstore feels honored for the opportunity to host local writers and more. Make sure to check out our Upcoming Events
For further inquiries on having your work showcased in Page Turner Bookstore and reading your work, email us at lisaspageturner@gmail.com
Turning Pages Bookclub
Page Turner Bookstore & Coffee Bar hosts a monthly bookclub at the end of each month, starting in October. Sign up at the beginning of each month and all members get 15% off of our pick of the month.
October Read: My Sister, The Serial Killer by Oyinkan Braithwaite
November Read: The Starless Sea by Erin Morgenstern
Upcoming Dates:
Saturday, October 26th, 6:30 p.m.
Saturday, November 23rd, 6:30 p.m.